For Exhibitors
Here you will find all the information for exhibitors at the Roofs-Solar-Craft fair. Contact for your questions: Hana Bromová, tel. +420 606 635 230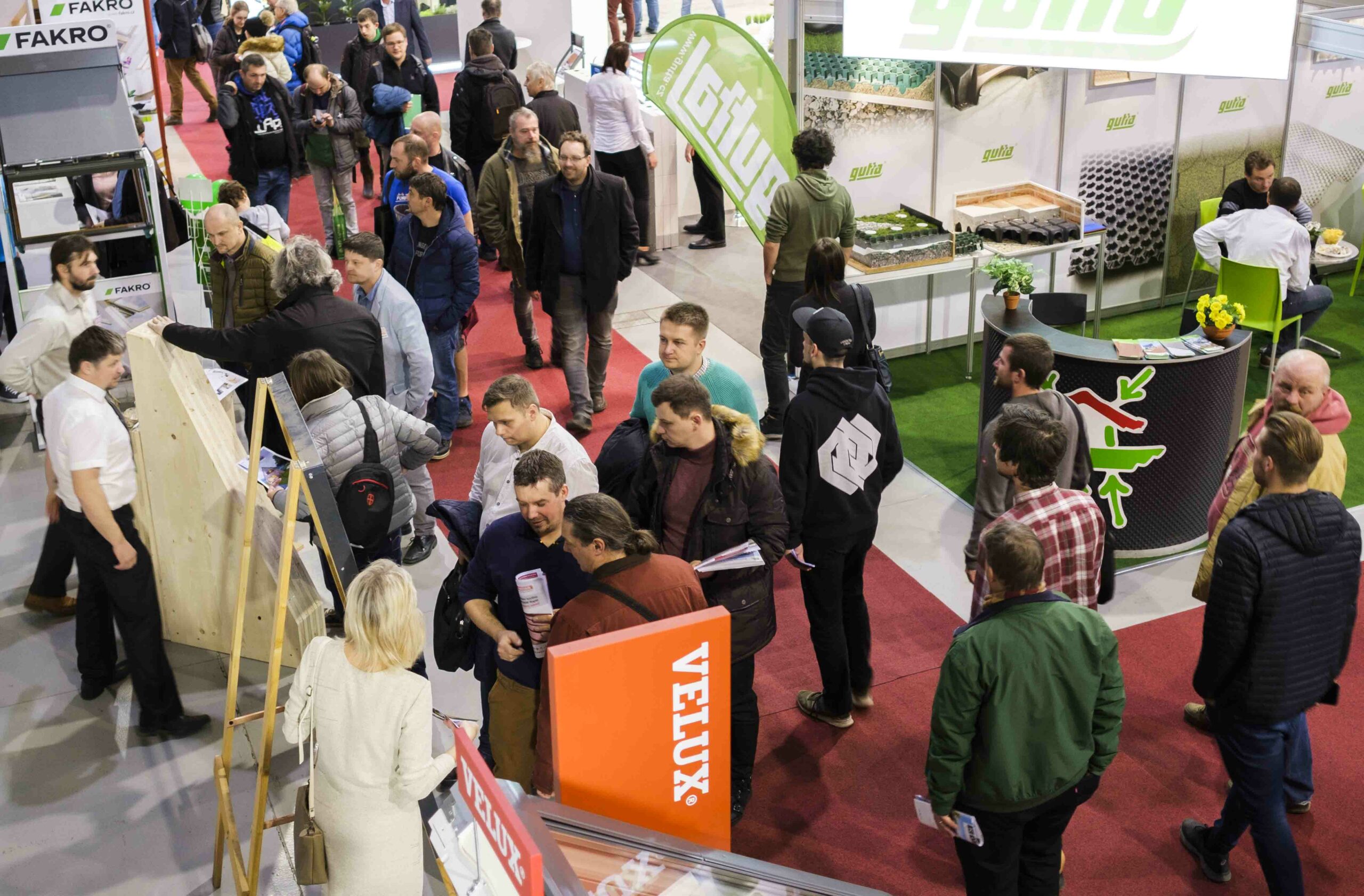 Exhibiting at our fair is worthwhile

0
visitors
interested in roofs and energy-efficient living
0
years
prestigious branch event
0
exhibitors
with a product news offer
0
media partners
targeted at professionals and the public
Why exhibit at Roofs-Solar-Craft
the most important and largest trade fair in the roofing industry in the Czech Republic and Central Europe
regular participation of major domestic and foreign manufacturers and suppliers
long-term high attendance of the professional and general public
complementary fields (Roofs-Solar-Craft-Festival of Wood and Tools)
ideal opportunity to present product innovations and technologies in one place and at one time
increased brand visibility, opportunity to attract potential customers
increased brand visibility, opportunity to attract potential customers
the opportunity to network with professionals in the field
getting feedback on the products and services offered
wide portfolio of services for exhibitors
rich accompanying programme with the participation of leading specialists and renowned experts
free advice centres with independent experts
the prestigious "Zlata taska" competition for the best exhibits of the fair and other competitions for exhibitors
competitions for valuable prizes for trade fair visitors
a targeted media campaign
modern exhibition halls in PVA EXPO PRAGUE
exhibition area close to public transport, 3000 parking spaces at the exhibition halls
Exhibitors opinions
After two years of online-only participation in Roofs Prague 2021, this year we have returned to the original size of the exhibition area, which is appropriate for our extensive product portfolio of Tondach roofing. Compared to other exhibitors, our stand was one of the largest. Customers and partners from the ranks of roofers, carpenters and plumbers again visited our stand in large numbers and were able to see several major innovations that we have prepared for them this year. The fair pleasantly surprised us with its attendance and interest in products from investors, so it fulfilled our expectations.
Ing. Jan Minář
Wienerberger s.r.o.
This year's fair was above expectations compared to last year. Attendance has increased, and not just from the general public. Accompanying events, e.g. similar to the Insulation conference, thanks to its interesting topic, addressed many people from practice who would not normally visit the fair. For us as a traditional exhibitor, this year's event was extremely successful and brought us a lot of new information and feedback.
Ing. Lukáš Smolík
TOPWET s.r.o.
We evaluate this year's Roofs Prague trade fair very positively. The turnout at our booth was larger than in previous years.
Jiří Vacek
TELINK, spol. s r.o.
On behalf of SATJAM, I can say that we were very satisfied at the Roofs Prague 2023 fair this year. The fair met our expectations. We were pleasantly surprised by the high turnout of visitors, which allowed us to present our product innovations and make many new contacts. The fair offered a pure product exhibition of the best that belongs on roofs in the Czech Republic. All in all, this year's Roofs Prague 2023 trade fair was very successful for us and fulfilled our expectations.
Ondřej Haška
SATJAM s.r.o.
The Roofs Prague trade fair has long been one of the most important activities in which our company participates every year. This year we were also satisfied with the organization and the course. With its partial focus on photovoltaics and renewable heating sources, the fair drew attention to the importance of proper building insulation. The Roofs Prague trade fair clearly ranks among the key construction events, which was evident both from the number of visitors and participating exhibitors.

Eva Habrnálová
ROCKWOOL, a.s.
As a company NedZink CZ we are very satisfied with this year's trade fair Roofs Prague 2023. The fair exceeded our expectations and met all our expectations. We had the unique opportunity to present our quality zinc roofing and flashing systems to a wide audience. Our stand was highly visited and we noticed considerable interest in our products from experts and visitors of the fair.
This year's attendance was exclusive, even exceptional. I think after the covid era, few expected it to be this big. Everyone's return time was literally minimal. It was very fast, which proves that people missed the fair.
Petr Baják
Den Braven Czech and Slovak a.s.