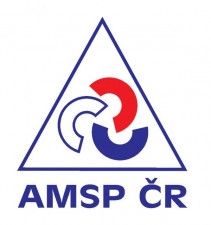 AMSP ČR
Association of Small and Medium Enterprises and Tradesmen of the Czech Republic
The Association of Small and Medium-Sized Enterprises and Tradesmen of the Czech Republic (AMSP CR) has been a politically and economically independent organisation from the very beginning, it does not stand for any parties and does not receive any regular public funds. Its goal is not government, parliamentary or senate positions, but to promote the interests of entrepreneurs.
It argues on the basis of accurate and defensible data, not on the basis of intuitive and ideological impressions. It manages the most extensive statistics, databases, analyses and surveys mapping the SME segment. AMSP CR represents and represents the interests of about 300,000 small and medium-sized enterprises, tradesmen, professional associations, professional associations and guilds.
Through action tools, it creates the broadest information, legislative, economic, social and educational services in crucial segments of small and medium-sized businesses. Why with us? We respond within 48 hours, address specific issues and are not afraid to broach the subject.
For our members: Information / Contacts / Comments / Data / Media / Discounts / Publications / Grants / Meetings / Advocacy / Education / Patronage / Recommendations / Background.