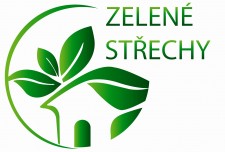 SZUZ
Association for the Establishment and Maintenance of Greenery
The NWUZ is a voluntary, non-governmental, independent interest organisation formed to enhance the esteem, quality and importance of gardening and landscaping in the Czech Republic.
It brings together legal and natural persons engaged in garden and landscape design or in the production of materials, products and machinery for garden and landscape design, design, engineering, education and training, research for garden and landscape design, information services, etc., regardless of size and form of ownership.
Green Roof Section (GHS)
A new professional section has been established within the Green Roof Establishment and Maintenance Association to systematically promote quality greening of roofs and buildings. www.zelenestrechy.info
ZeS brings together natural and legal persons who are active in the field of gardening and landscaping and are professionally involved in the issue of greenery on structures, especially vegetated roofs.
ZeS promotes the greening of roofs and walls of buildings and other structures as part of sustainable construction, environmental protection and the return of green spaces to settlements.